As an architect or interior designer it's important to be able to maximize your time and efforts while still crafting a design that's unique and functional.
I have been in the carpet industry my entire career working with the customer, designing floors, and leading a team of designers. The Mannington Design Solutions Team is behind the scenes to help with creating multiple design layout options, crafting high performance flooring solutions that are esthetically inspirational.
It's what space is designed to do: inspire, create, drive innovation, and foster collaboration. It is proven that space shapes behavior and behavior over time is culture. A well-designed space instills engagement. Positive spaces that in turn inspire, happier, more engaged, and productive employees.
In this article we'll break down the following: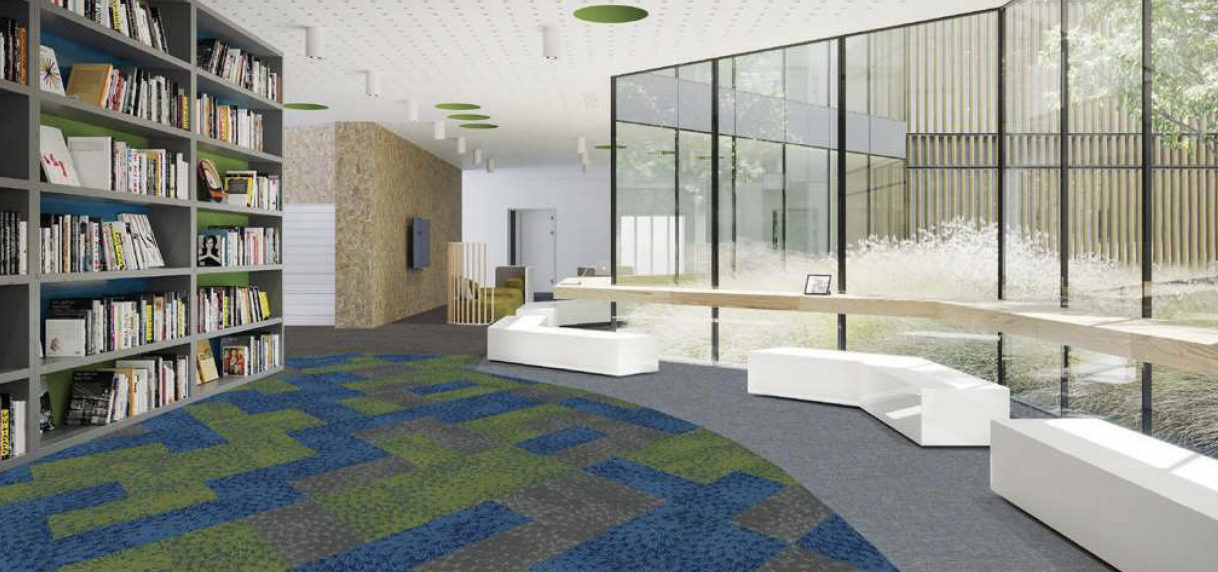 What is Design Solutions? What type of Customers do we work with?
Mannington Commercial's Design Solutions consists of a team of designers with diverse backgrounds in interior design, graphic design and textile design that supports customers both A&D Firms and End Users through every step of the design process from concept to installation.
Design Solutions can help define the vision for a single space or an entire facility by providing design options or help pick the right commercial flooring products to meet the requirements of the space.
This team designs in 2D & 3D for all market segmentations including healthcare, workplace education, hospitality and more. Design Solutions is able to utilize a full product portfolio including carpet, luxury vinyl tile (LVT), resilient sheet and rubber.
Related: Education Flooring Design in the Age of Social Distancing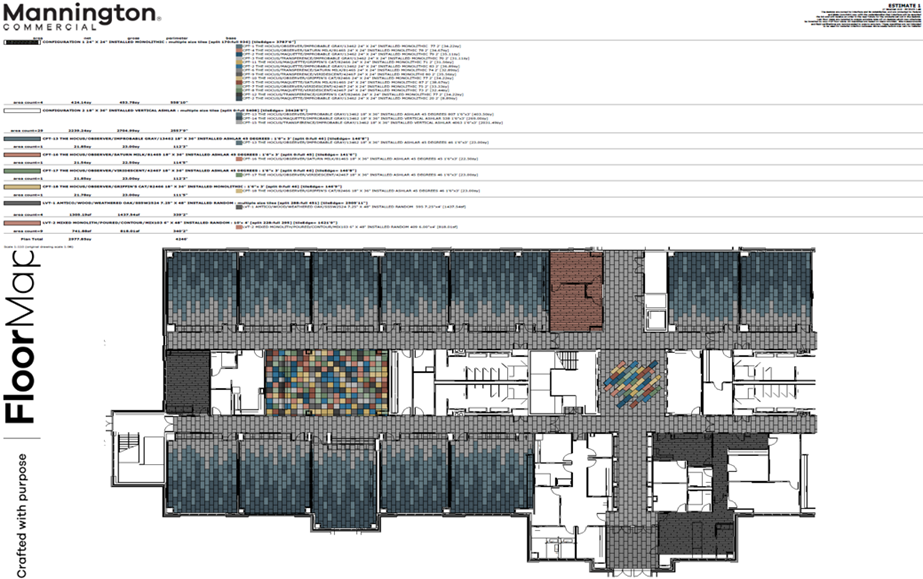 What Deliverables does Design Solutions offer?
Room Scenes - stock images, photos of the existing space, black & white or color model drawings can be used
Finish Plans - color coded drawing of the floor layout
Rendered Plans - JPG images rendered into the floor layout to show how the products work together
Revit File - High-res image of the rendered plan without the background drawing so designers can import this into the Model
10 x 10 Overheads - high-res image to see the detail of the product or pattern repeat
Composites - A combination of the Product/Pattern Repeat in detail and the Room Scene within one image
Configurations - The floor design that includes multiple Products
Installation Diagrams - High contrast colors of the floor layout to make it easy for installers to identify the products and patterns being installed in each area.
Phasing Diagrams – Color coded drawing of the floor plan that clearly defines which area of the building the Installer will start the job. This is a value-added service if needed that includes yardage or square foot information to show how many days or nights it will take to install the job.
Watch this video to learn more about Design Solutions at Mannington Commercial.
Designing with Recent Flooring Trends
During these challenging and difficult times, I have seen a shift in the design direction where space is more clearly defined with flooring playing an even more important role to guide the public along via wayfinding, accent colors that include hard stops or still incorporating an organic look. Color, borders, accent tiles spaced 6' apart are used to create visual separation for paths of travel from the rest of the space.
There is a much greater thought process involving design since the beginning of the pandemic, where design will influence and play a much greater role with designing the space. With distancing guidelines at the forefront, Designers have more influence than ever before on how to utilize the space, incorporating safe distances into the overall designing of the space creating clear paths of travel that support social distancing throughout the environment.
Now that employers, educators, and others are emerging from the worst of the crisis, many now see a hybrid future in which physical spaces merge more seamlessly with digital ones. Physical environments, digital technologies can create experiences that support people's desire to "stay and play" while still allowing them to feel safe and secure.
Companies are reevaluating every business process to support both remote and in-person work. This will lead to a need for organizational design and culture strategy services. Whether companies return to the office in full or in part, the amenities conversation will focus on creating a shared sense of purpose via physical space. For companies that choose to stay remote, the future will demand novel strategies on a mass scale to help workers stay engaged.
Having inspiration images of the local environment are a key factor of the design intent when designing.
Related: What is Wayfinding?
Related: Operational Planning in the Workplace for COVID-19 and Beyond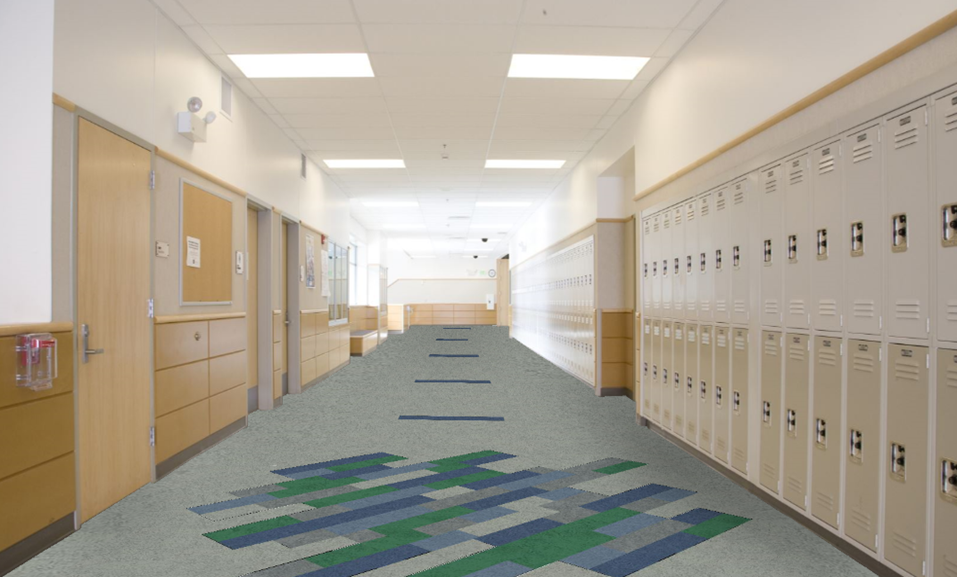 What are the benefits of Design Solutions?
Design Solutions helps simplify the design process by providing solutions, and helps with product selection and design layout options.
DS works behind the scenes providing 2D & 3D renderings to the A&D Firms and End Users to present Mannington products to their clients.

Speeds up the decision-making process to save time and money for all parties.

Provides a host of varying performance options that align with budget restraints.

Provide excellent design service to our customers and most importantly develop long term relationships with our customers.
How it works! (What is the initial process)?
Contact your local Mannington District Manager to request design assistance.
Provide design intent, scope of work, CAD file, photos of the existing space.

Let us know what stage of the design process and what deliverables are needed.
A member of our team will email or call to review the job if needed.
Design Solutions will provide the turnaround time 48 hours for smaller scope of work, 3-5 days for larger scope of work.