There are a variety of questions that arise when a designer is choosing flooring for a commercial space: Who will see and walk through the space? Is the space prone to a lot of dust and debris, or will it remain relatively clean? Does it have the durability to withstand the volume of traffic it will see? Does the color scheme match the company's branding? When we interviewed Susan Clark, from Susan Clark Interiors, these were some of the questions she considered as the designer for her client, Finzer Roller, and their commercial office space.
At Mannington Commercial, we know it's important to make the right design choices to suit the needs of the client. That is why we offer services like Design Solutions.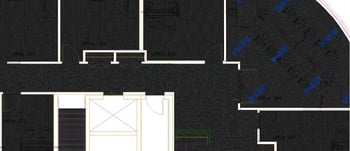 When assigned to a project, the Design Solutions team maps out the entire facility and gives a color coded, birds-eye-view of the space complete with design recommendations. This helps delineate flooring materials and patterns, so designers know what to expect in terms of the overall look and feel of the flooring. Construction crews and installers also benefit from this plan layout, because they can see where each type of flooring will be installed.
Here's what Susan, with 20 years of design experience, had to say about working with Mannington Commercial on her latest project with Finzer Roller.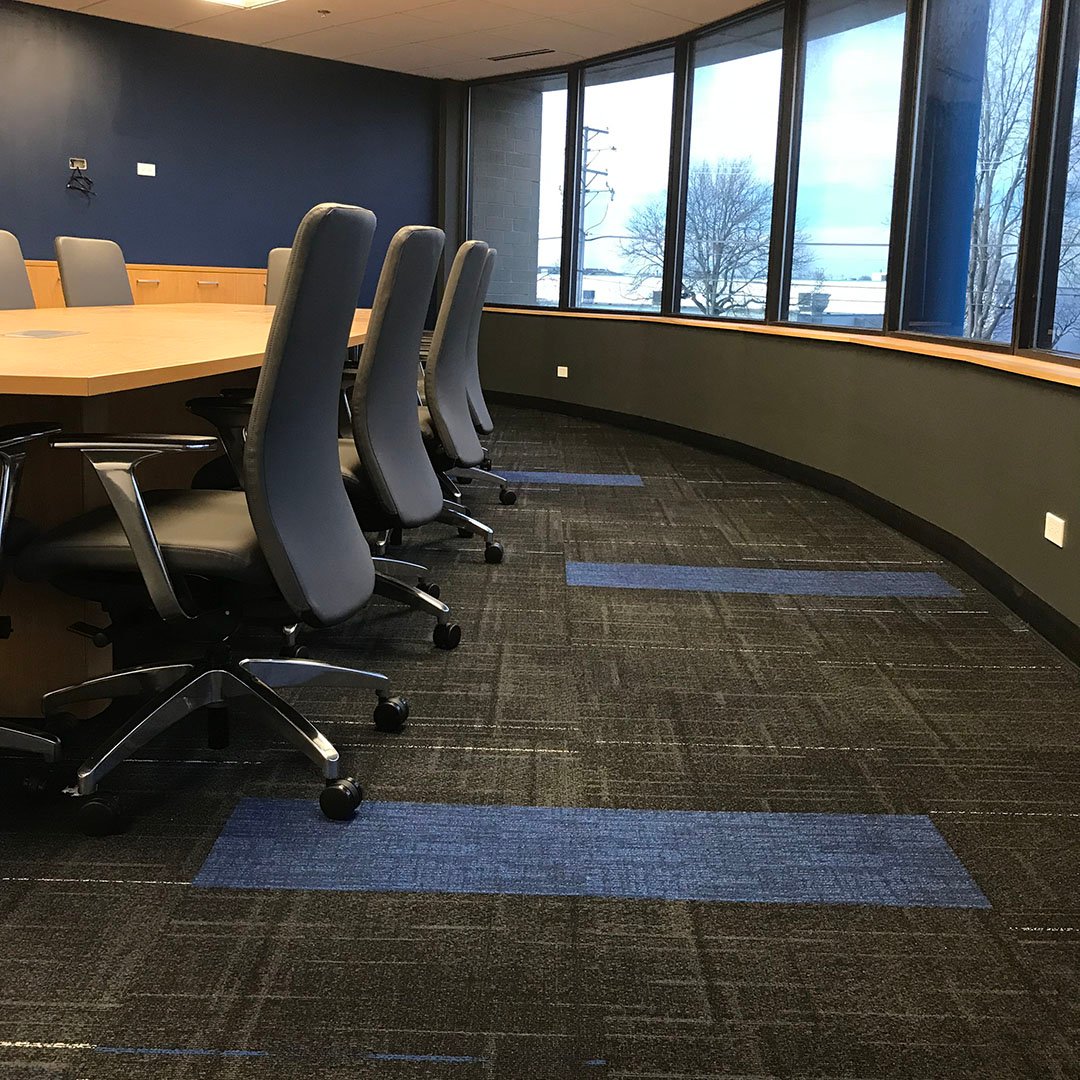 Exchange 2 Collection, Color Anchor Carpet & Burkebase
What did you look for when choosing flooring products for Finzer Roller?
SC:
I'm a big "form follows function" person. The space needs to be user-friendly no matter what the environment—whether it's a factory or an office. With Finzer, a big consideration for us was: what is going to look good in the long run and not show wear and tear? That was my primary focus.
This particular manufacturing facility has a lot of rubber products and there is a lot of dust in the air and that gets all over things. Even though the manufacturing part of the facility is closed off, it still gets into the office space. We needed something dark that wasn't going to show a lot of traffic or roller dust.
They also had branding and colors that needed to be incorporated. Finzer is one of the largest roller manufacturers in the country, a leader in the industry. Their space needed to look on the cutting edge in terms of style. We wanted the design to be as modern as possible while remaining user-friendly and following their brand colors.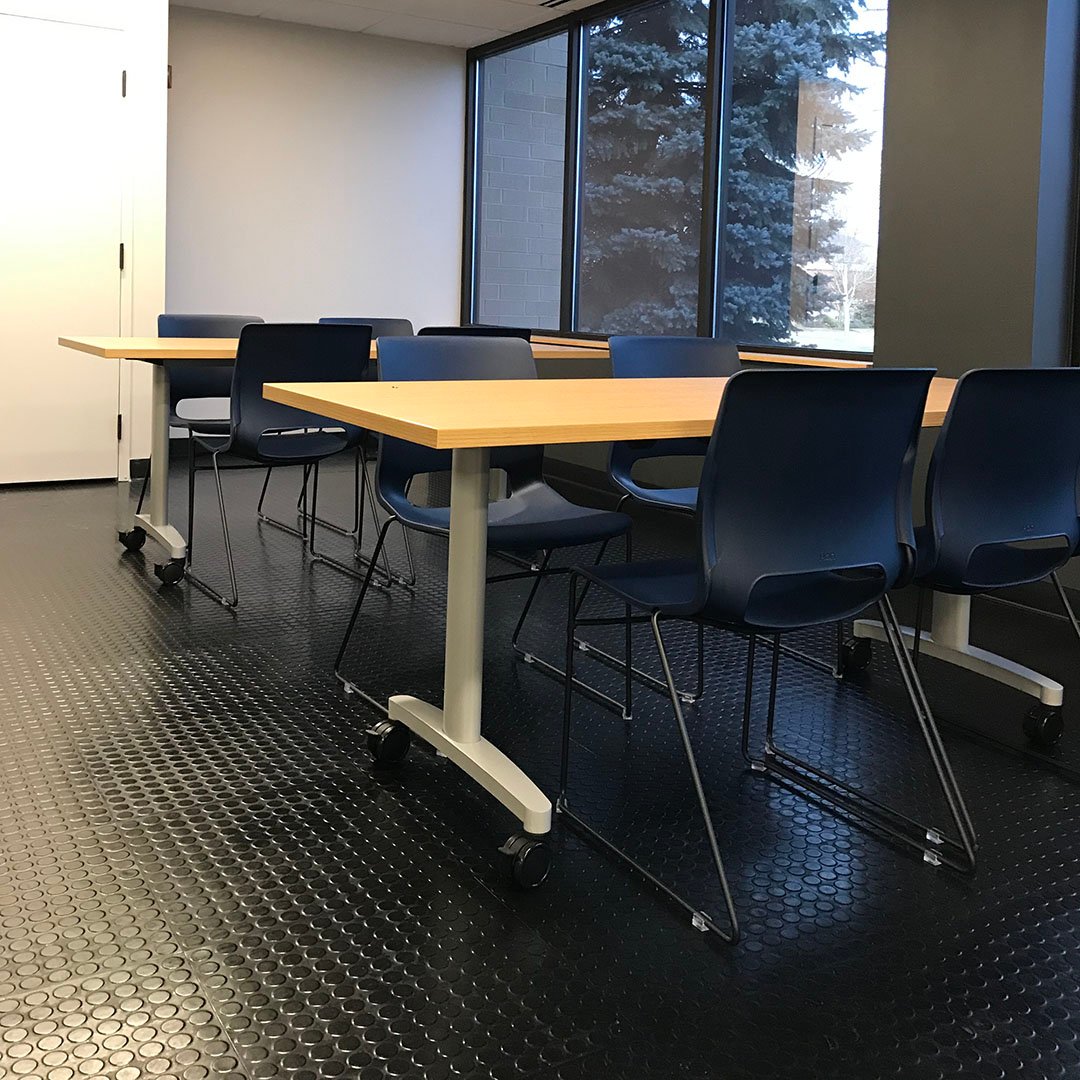 Why did you choose Mannington Commercial for this project?
SC:
Mannington Commercial has a really wide selection. We had so many options to create the look we needed. Mannington Commercial was able to accommodate us and do all the vestibules, offices, stair cases, and break rooms. It was a one-stop-shop experience, which was tremendously valuable to us. It really simplified the process.
The service was also top notch. We had people out on site guiding us through the process, looking at the samples, helping us understand what has worked in the past and what hasn't. They assisted us in making informed decisions, and collaborated with us every step of the journey.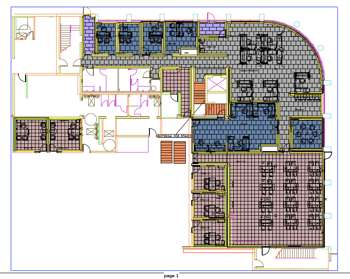 The Design Solutions platform allowed for extra flexibility while working on the project. I was working remotely in New York and this project was going on in Chicago. Seeing things in a plan view with everything color coded was so helpful. It allowed us to double check the installation and materials and facilitate any changes. Keeley Construction also found it helpful. We noticed a few areas that needed restructuring after looking at the plans from Mannington Commercial. That might not have happened without Mannington's help.
Related: Design Solutions: Get Help Designing Your Floor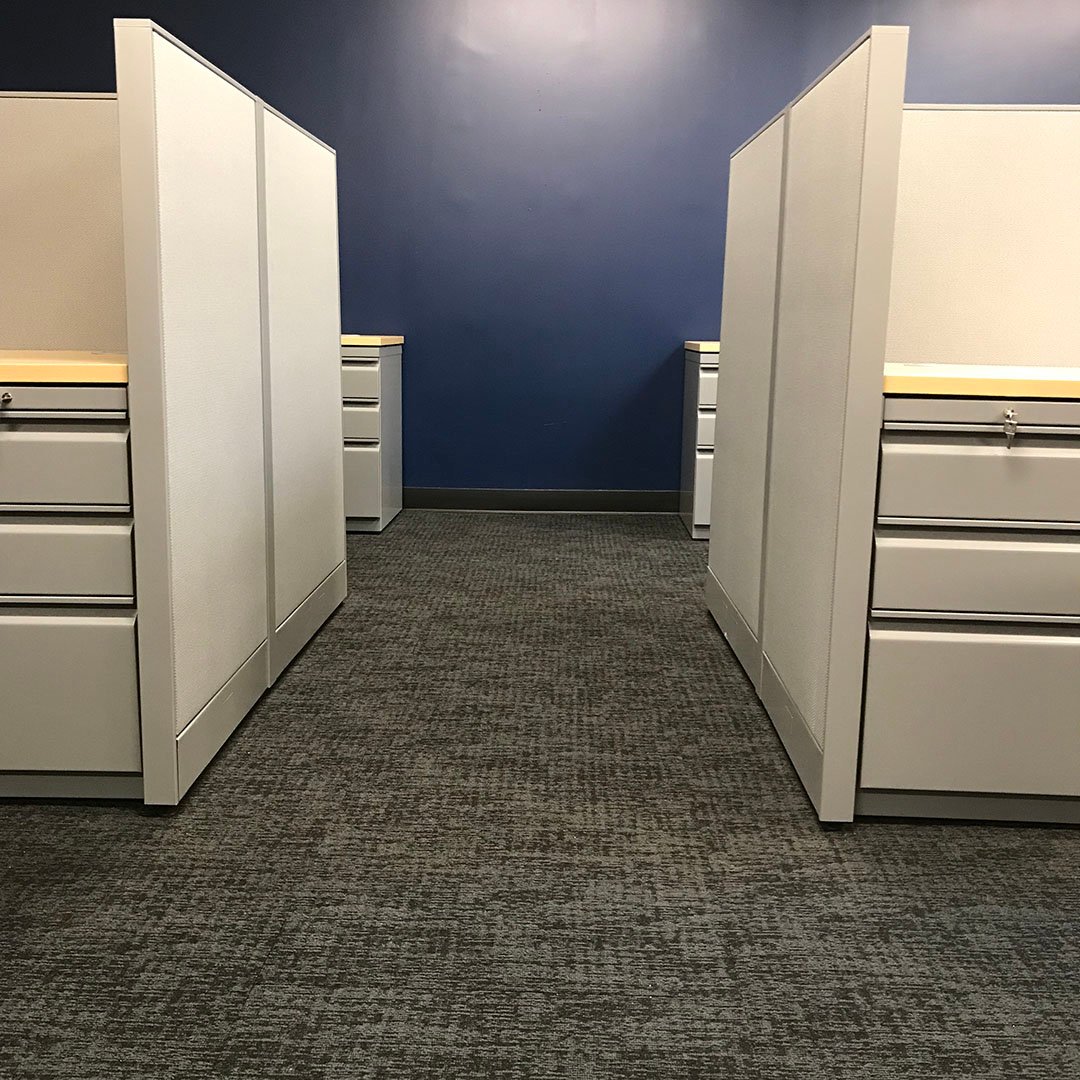 Exchange 2 Collection, Transmit
Do you have any advice for young designers or anyone who is selecting flooring products for a similar space?
SC:
Take advantage of all the services offered by Mannington Commercial. It will save time and money, and limit mistakes. Sometimes people are unaware of the breadth of knowledge and scope of services that a company like Mannington can offer. Their knowledge of the product was invaluable in helping me narrow my choices to pick what was right for my client. It was a terrific experience.
---
Download the first issue of our design look book, you'll find ideas on how to use an array of flooring styles to craft your environments. 👇