Are you a designer or end-user looking for a one-stop-shop to help you with your flooring purchase? Making a large purchase like thousands of square feet of a flooring product can be difficult and nobody wants to have buyers remorse the next day on building materials. We have a solution for you.
When you hear about a flooring company that's been around for over 100 years, you know they have been doing something right. At Mannington Commercial, we're striving to be the best people in the flooring industry to do business with - which brings us to the catalyst for this article and this program, ProSolutions.
Our customers came to us and were asking for a single-source solution so that they could work with one person to purchase their product, get their product installed, have a warranty that comes after it for the labor as well as a recommended maintenance program that will protect their investment for years to come.
In this article we're going to go over: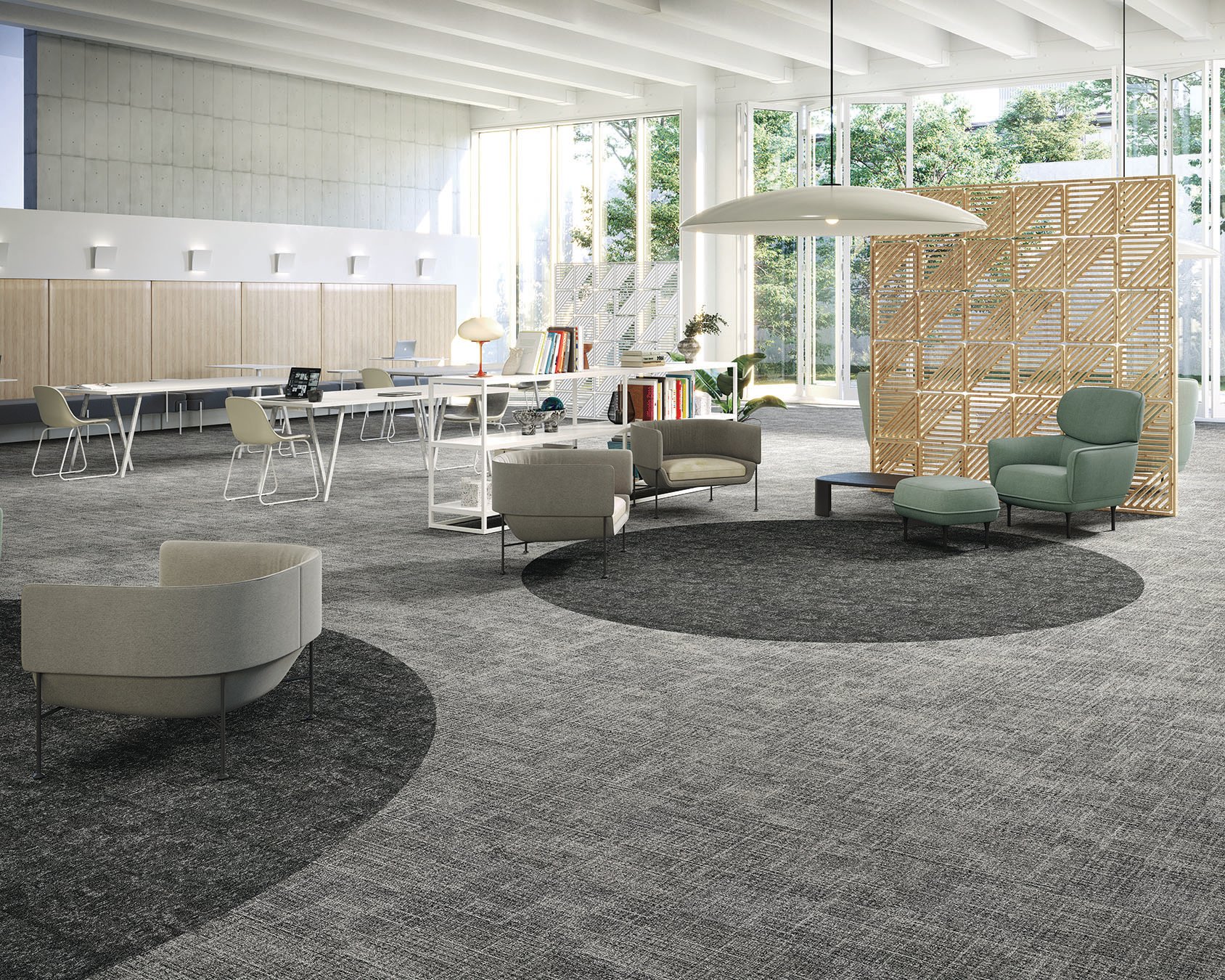 The Case for Silence, Static Echo & Optic Hush
What is ProSolutions?
As your partner, we are able to deliver a completely streamlined process for selecting, installing and maintaining floor for all of your applications. From order placement through installation on projects of all sizes, your ProSolutions project manager supports you at every step of the process.
We listen to understand your business and what you need so we can build a custom program to suit your needs. We will work together with your local representative to identify which products are the best solution for your specific and unique installation.
What type of services/benefits does ProSolutions offer?
Cost Savings:
ProSolutions is a cost-effective option for anyone looking for a streamlined process including complete project management and installation services.
Mannington Commercial has established relationships with installation partners across the country, consisting of both commercial flooring associations and independent flooring contractors. In addition, we have partnerships with "traveling" installation companies to provide installation services to national end users.
Based on our client's needs, Mannington Commercial may choose to partner with one of our Network Installation Companies to provide you with the most aggressive installation prices. Partnering with a nationwide installation company enables us to provide viable, consistent pricing and service for all of your projects.
Not every project will require the need for a general contractor. We also partner with Starnet which is our preferred dealer network, but with ProSolutions we sell the flooring to you directly which eliminates some costs associated with a dealer partner and general contractor.
Single Point of Contact:
A huge benefit of ProSolutions is having a dedicated project manager to help oversee the entire scope of the project. Mannington Commercial
not only manages the entire project from the production of materials through completion of labor but also is an integral part of the pre-planning stages. Internally, our ProSolutions group is set up to monitor inventory levels and establish future material needs so that shipments and project deadlines are maintained.
Time Savings:
Our project managers use the T-Schedule process to stay on top of project requirements to ensure effortless installation and project completion.
We have a customer with a very unique situation and one of the reasons why they use ProSolutions is because we can show up at 7:00 o'clock on Friday night to install half of the location and be out by 9:00 o'clock the next morning when they open the store.
We will return Saturday night to finish the store and so basically they have no downtime. We can schedule all these locations and have them completed on weekends and that's something they probably couldn't get done in a regular scenario.
Design Services:
Our Design Solutions team offers a full-service concept design program called FloorMaps, in which we provide you with custom flooring layouts, from concept to installation plan, for one room or an entire facility.
What type of customers do you work with?
The ideal customer is one that has multiple locations that could be in need of several flooring products. In other words, we can bundle the carpet, LVT, wall base and can ship it all together into one location. And then we can become the instant installation arm in there to to put it all in and so it becomes this one beautiful installation that gets done all at once and the customer seems very satisfied.

Amtico Signature - Edge Laying Pattern
What is an ideal type of project for ProSolutions?
ProSolutions is also an ideal option for projects using Amtico Signature laying patterns. Amtico LVT laying patterns are available in 26 patterns offering distinct, custom cut designs using non-standard sizes and/or combinations cuts. Utilizing ProSolutions to manage the project helps ensure the ease of installation.
Legato Liquid Linoleum is a product that is sold through ProSolutions, which means that we will work together with the selected flooring contractor partner to manage the installation. Every installer has an opportunity to learn how to put this type of material down before getting to an actual installation site. ProSolution oversees this process which includes training the flooring contractor on handling the material through a mock-up install ahead of time.
Related: Top Benefits of Legato Liquid Linoleum



Key Takeaway
ProSolutions provides the end user single point of contact to assist in managing the flooring installation process for one to multiple locations across the country. At Mannington Commercial, we take pride in building strong relationships with our customers and want to ensure that they are taken care of every step of the way.