In a knowledge economy, an organization's success depends on attracting, retaining, and nurturing talent. Quite often good design can be a cornerstone to this foundation.
William Flynn Architects (WFA), located in Annapolis, Maryland serves clients throughout the east coast. WFA was tasked with redefining a client's corporate workspace to provide for employees a destination with a flexible purpose that supports face-to-face creativity and productivity.
We spoke with Eva Puteri, Lead Designer at William Flynn Architects to talk about this project and how design approaches are changing in a world with COVID-19.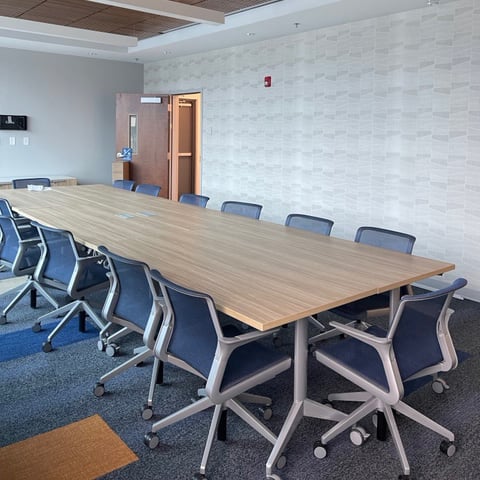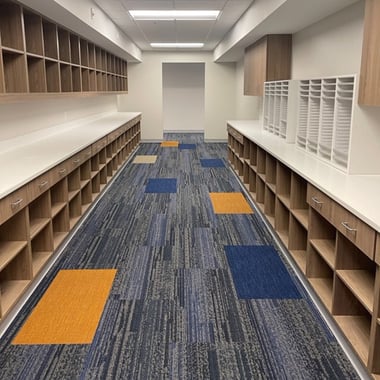 "Workspace can still help foster this inspirational hub to enhance collaboration, cultural engagement, and complement the brand," Eva Puteri, - Lead Designer, at William Flynn Architects.
Puteri said that this client, whose space is featured in this photo essay, wanted to reimagine social-distance floor plans to effectively train the incoming workforce. "We also uncovered how important it is to create space that complements workflow, while also optimizing well-being."
Related: Education Flooring Design in the Age of Social Distancing
In light of the pandemic, real estate compression has transitioned to a more tailored approach: redefining density, said Puteri. As a complement to this evolution, soft and hard surface flooring are also part of the canvas that enhances space. In terms of the flooring, Puteri's intention was to create varying textures with similar pools of color, while also introducing color blocks as brand.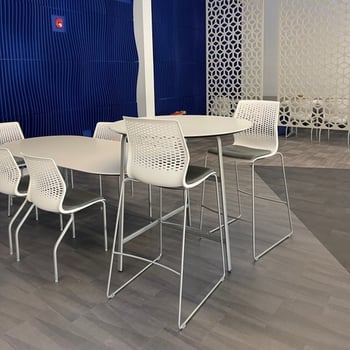 "Our goal is to redefine space and create for our clients design elements that help foster emotional connection to brand," Puteri said. "Mannington was an important part of creating this enhanced workspace."
As a complement to the design, Puteri collaborated with our Design Solutions Team, comprised of interior, graphic, and textile designers. The Design Solutions Team works behind the scenes to help create 3D and 2D layout options and virtual room scenes. For more information, see Design Solutions: Get Help Designing Your Floor.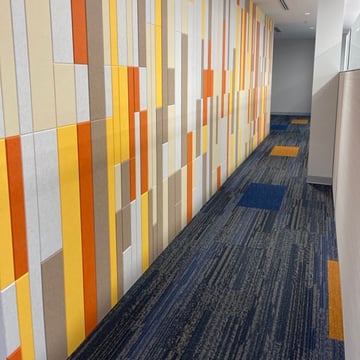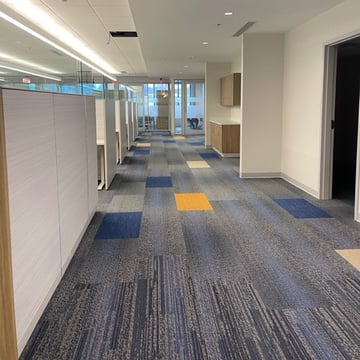 "The Mannington Design Solutions team helps further define interior visions, which makes the design process more accessible to our clients," said Peturi. "It's a powerful tool that allows us to maximize our time, while creating for clients inspirational and functional spaces that perform."
---
Download the first issue of our design look book, you'll find ideas on how to use an array of flooring styles to craft your environments. 👇