If you are an architect or designer you know the flooring you choose for a space can set the tone for the overall environment and often is the jumping off point for other material selections.
As a flooring manufacturer we craft our flooring with purpose. We make flooring that will perform for many years to come and we also focus on designing flooring that elevates a space. We know you need both form and function when it comes to material finishes.
In 2019 we designed The Hocus Collection, inspired by the Standing Walls, in collaboration with Larry Bell we created a modular carpet collection that speaks to his study of light, the nature of surface and its interaction with space. The result is three geometric patterns that use color, line work, shape and texture to produce magical juxtapositions of surface and dimension, clarity and ambiguity.
When Sr. Project Manager, Chris Reed, from Tantillo Architecture choose The Hocus for a school building we knew we had to sit down with him and ask why he choose this carpet for the project.

What are things you as an
architect are looking for when choosing carpet f
or an education space?
CR:
We will often start with the carpet selection as the basis for the color palette for the project. Architectural materials, finishes, and furniture fabric selections are then selected with the carpet color and pattern in mind.
What were the reasons you selected The Hocus carpet for this project?
CR:
For the 600 Washington Amenity Renovations project, the Mannington The Hocus Collection carpet selected was chosen for its large scale geometric pattern, which served as a dynamic counterpoint to the monochromate wood ceiling plank system above. The random carpet pattern allowed for ease of installation as well as the ability to hide daily stains before they were cleaned up.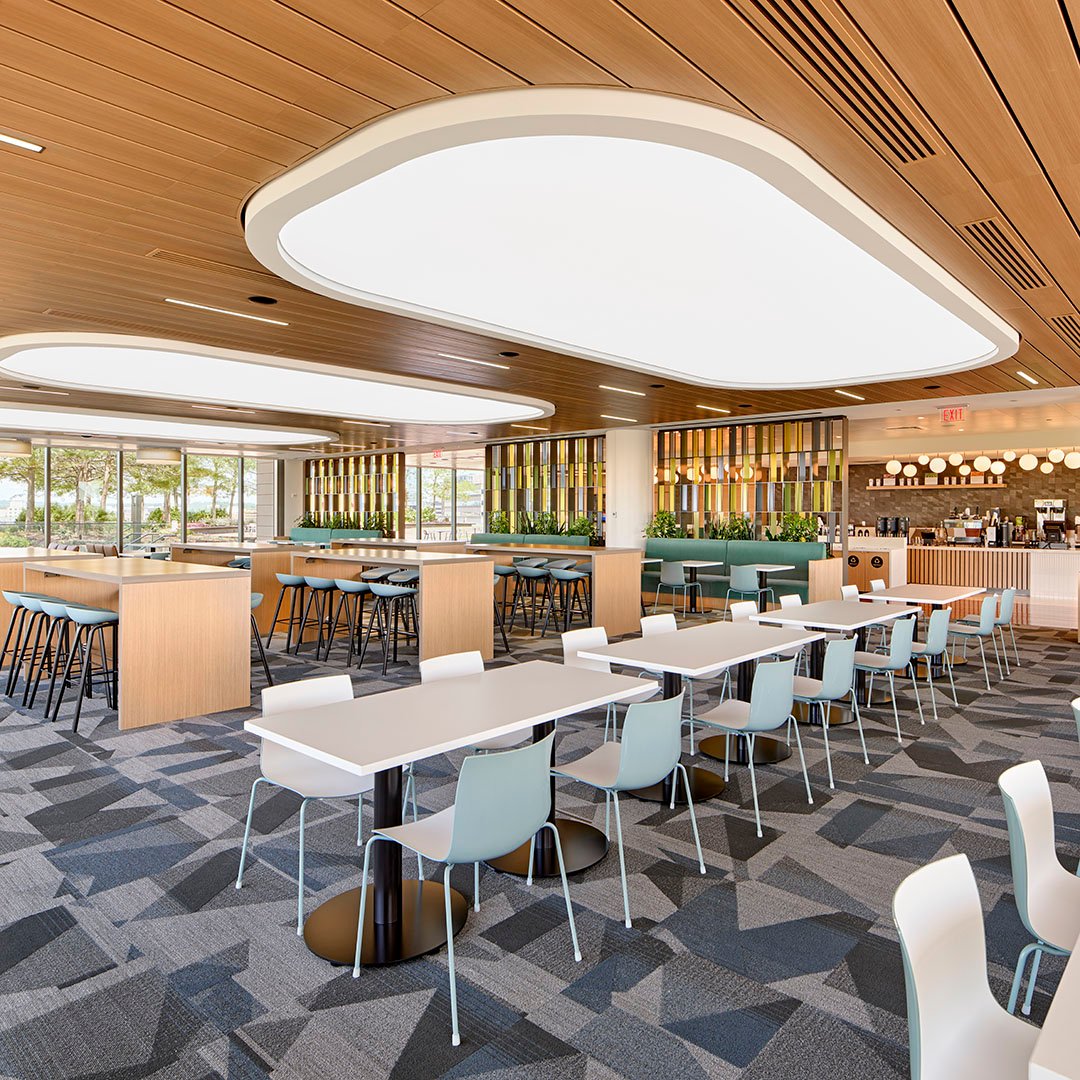 600 Washington Stamford, CT, Jeffrey Totaro, Architectural Photographer
Watch video below to learn more about The Hocus Collection:
Do you have any advice for young architects who are selecting flooring products for this type of space?
CR:
Floor finish is always an integral backdrop for a project. We recommend floor leveling and a cushion back when budgets allow for optimal comfort.
Related: How to Choose a Commercial Carpet Backing System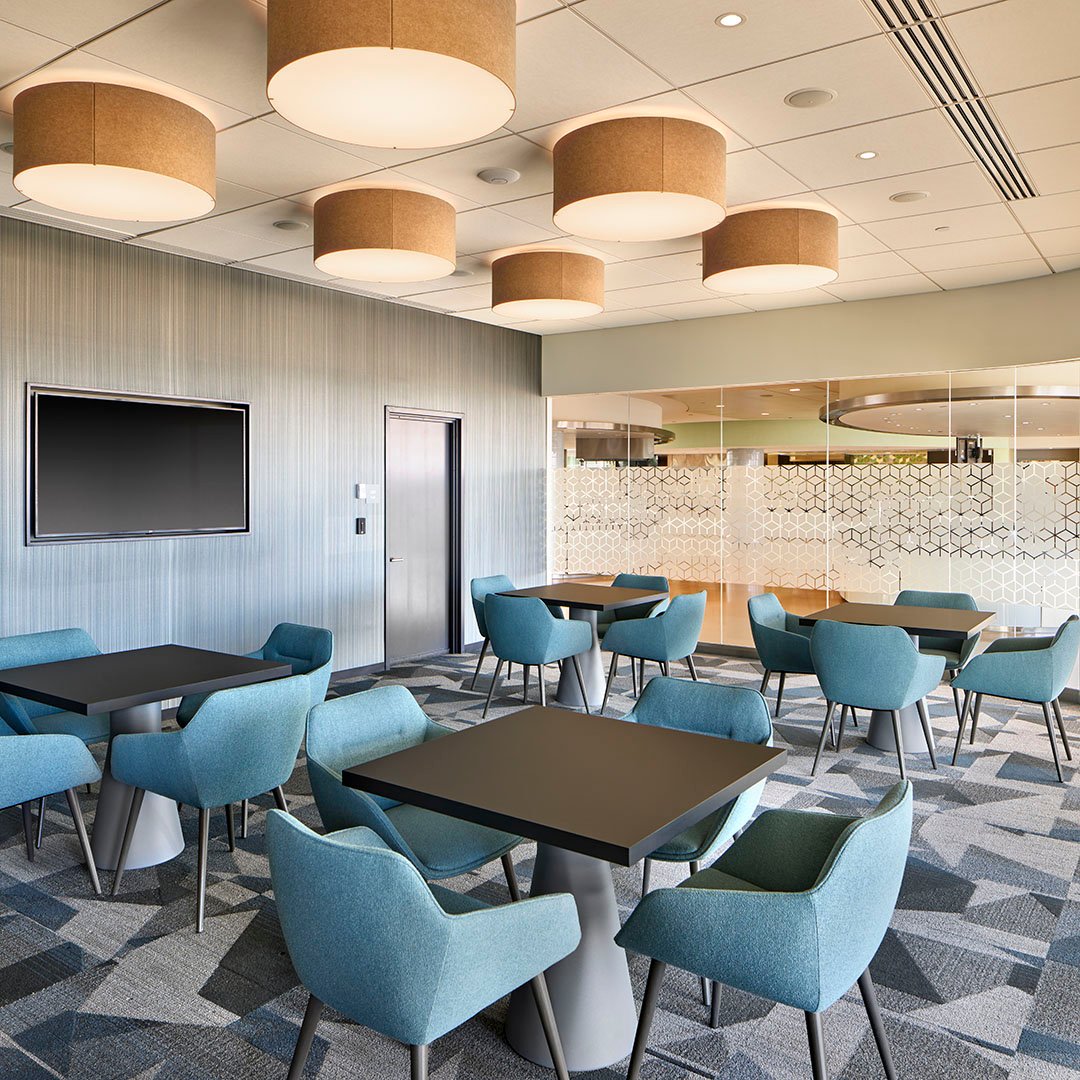 600 Washington Stamford, CT, Jeffrey Totaro, Architectural Photographer
---
You Might Like: The Designers Ultimate Guide to Specifying School Flooring