Fiber choice is one of the most important considerations you can make in selecting carpet. Fiber has a significant impact on durability, maintenance, and cost. Many people have asked us if they should choose an Antron® Fiber or ECONYL® 100% Regenerated Nylon when choosing a Mannington carpet. Both are nylon, which is known for its durability.
As the hardest of all synthetic fibers, nylon resists wear and abrasion and has good resilience, meaning that it bounces back well and isn't as susceptible to indentation as other fibers. Nylon also resists stains as well as mold and mildew.
But there are different types of nylon fiber, and each has different strengths. At Mannington, we focus on top-performing fibers to make our carpets so they are built to last. In this article, we will focus on the differences between Antron and ECONYL fibers. So if you are not sure which fiber system to choose, this article will help make that choice easier.
Origins of Nylon as Carpet Fiber
In 1935, DuPont's head researcher Wallace Hume Carothers invented nylon as an alternative to silk. It's first commercial applications were in women's stockings, fishing lines and toothbrush bristles.
In the 1950s, DuPont began manufacturing nylon for carpet fibers in the form of a staple fiber and in 1959, created the first BCF (bulk continuous filament) nylon. As the first fully synthetic fiber, nylon quickly revolutionized the carpet industry and became the benchmark standard for commercial carpet applications.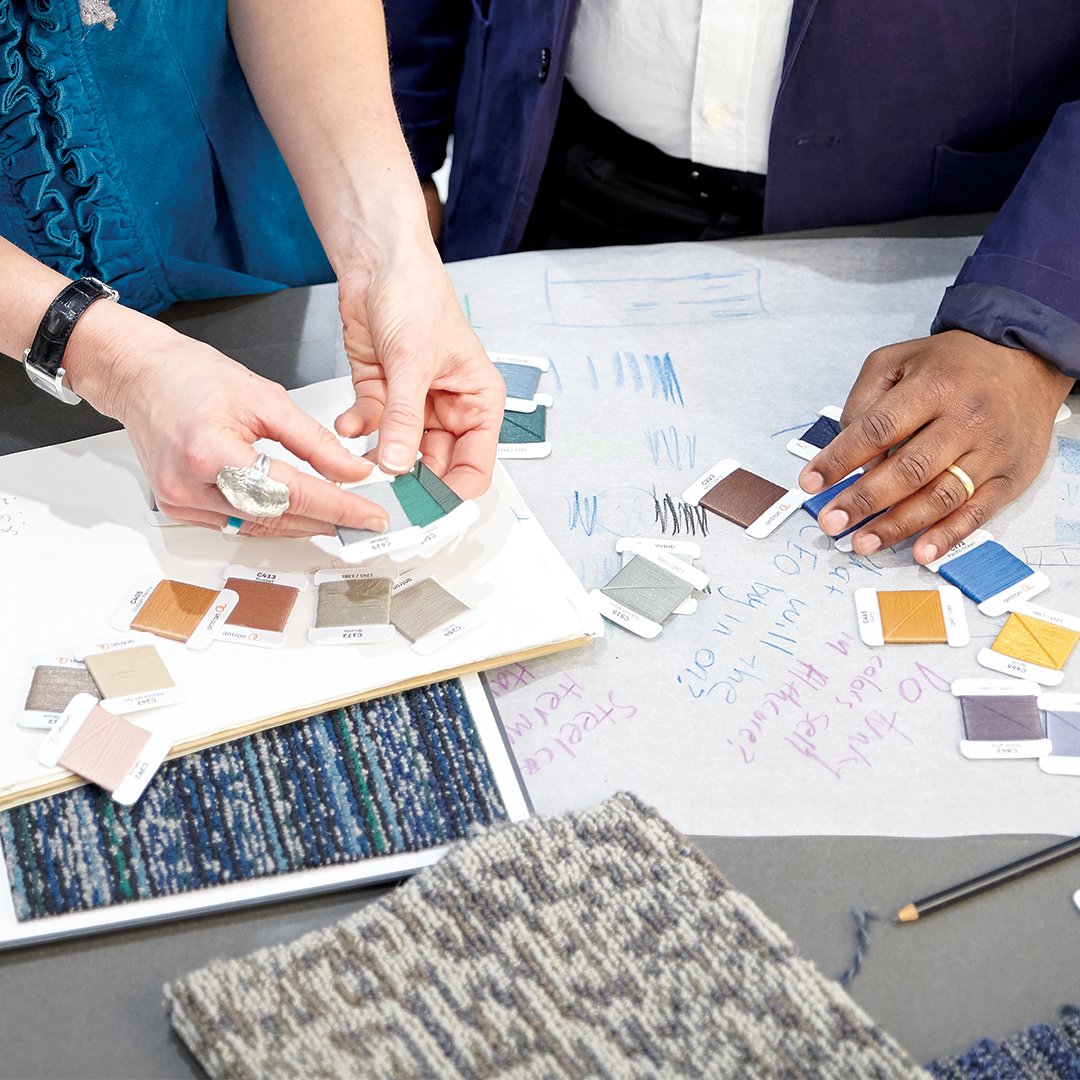 Nylon 6,6 vs Nylon 6
Nylon 6,6 and Nylon 6 differ in their molecular structure, but both types have the benefits of nylon. Nylon 6,6 has long been considered a premium fiber because of its superior strength and durability. As the first nylon fiber made for carpet, DuPont established the dominance of nylon 6,6 in the industry early on and has been able to maintain its superior position with regard to performance. However, advances have been made in nylon 6 to shorten the gap between the two types.
Antron® Fibers - Nylon 6,6
Antron® is a brand of INVISTA, formerly known as DuPont. Antron fibers are nylon 6,6, but even more important than being nylon 6,6 is how Antron fiber is constructed. All Antron fibers are constructed using a 4-hole filament structure which is the secret sauce for Antron's ability to claim superiority in many categories of performance. When choosing this fiber system, you will see the superior performance reflected in a higher price tag per yard.
Better Shape, Better Performance: 4-Hole Filament Difference
Antron fiber has a sturdy, 4-hole hollow filament shape that makes it more resistant to crushing and matting than nylon 6 fiber.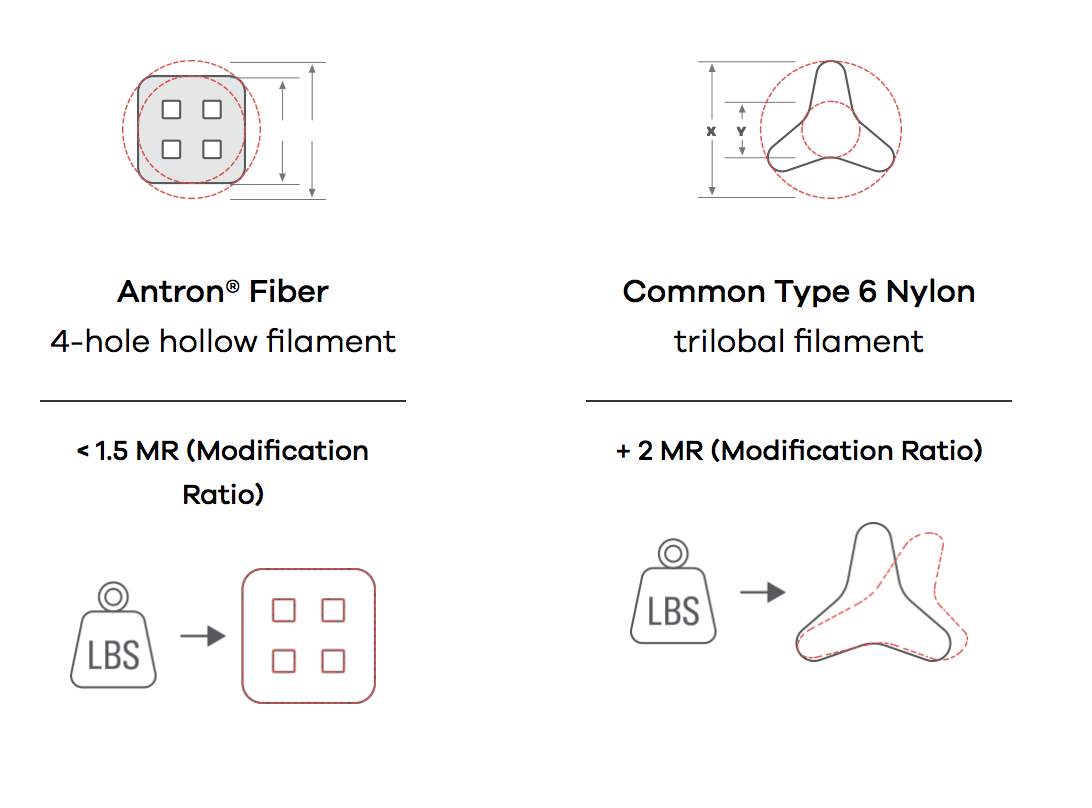 Soil Resistance of Carpet Fiber
Unlike a typical type 6 nylon fiber, the unique shape and low modification of Antron fiber makes it difficult for dirt to settle. This ensures better release during vacuuming and hot water extraction. Between cleanings, the 4-hole hollow filament structure also diffuses light, reducing the appearance of soil and helping the carpet look cleaner.
Additionally, Antron fibers are cationic, meaning they are inherently stain resistant for most acid-based stains. Within the umbrella of Antron fibers that Mannington Commercial uses are Antron Legacy™ and Antron Lumena™.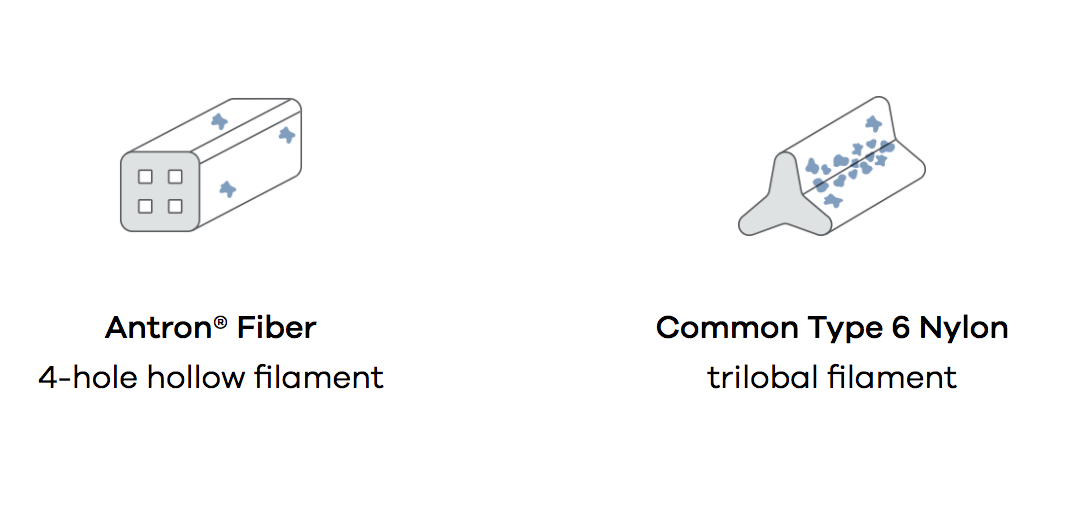 Antron Legacy
Antron Legacy is a white, dyeable nylon that offers flexibility in color with shimmery strands and woolly yarns to help create a multi-dimensional carpet. This fiber offers designers unlimited opportunities to design with endless colors and multiple effects to get just the right look. Antron Legacy is treated with DuraTech™ soil resistance treatment to enhance soil resistance.
At Mannington Commercial, we use this fiber when using space dyed yarns for intricate designs along with shimmering accents. When using Antron Legacy fibers, we treat the face fiber of the carpet with our XGUARD® and ColorSafe® technologies to protect the fiber from stains and color loss from temporary exposure to diluted bleach solutions.
Antron Lumena
Antron Lumena is a solution-dyed fiber, meaning that the color is "locked" into the fiber. As such, a solution-dyed fiber is much more resistant to color fading or color bleeding than a dyed fiber. When using Antron Lumena, we treat the face fiber with our XGUARD and ColorSafe technologies to protect the fiber from color fading and stains.
What Does This All Mean For You?
Carpets made with Antron vs other fiber systems, including other nylon 6,6 fibers:
● Last up to 75% longer
● Have up to 10 times better stain resistance
● Have up to 65% better soil resistance
● Have up to 2 times better texture retention
● Have up to 3 times better fade resistance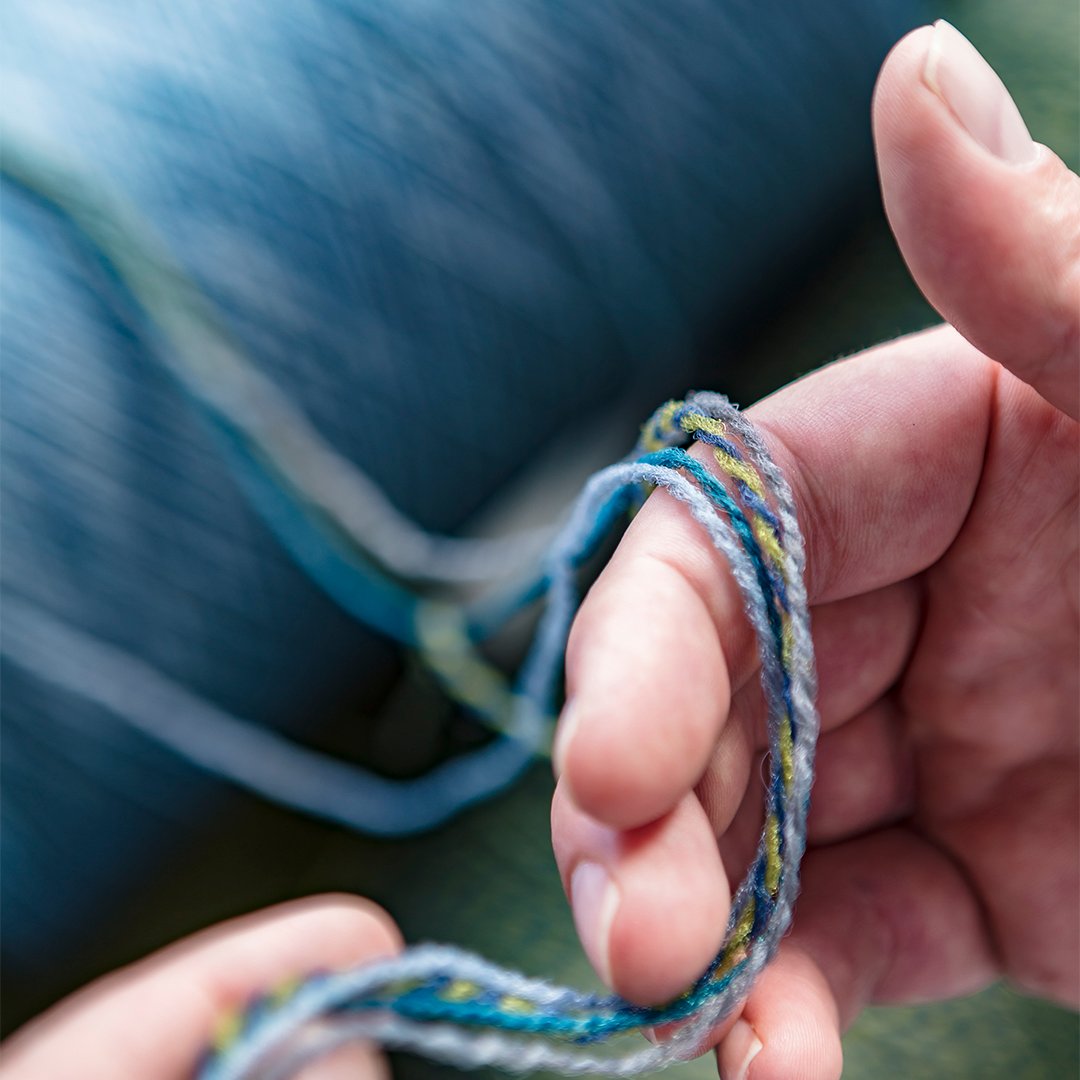 Nylon 6 - ECONYL fiber
ECONYL is made by Aquafil, a global producer of polyamide 6, making yarn for carpet and garments as well as nylon 6 for engineered plastics. ECONYL is a solution-dyed yarn like Antron Lumena, meaning the color is permanent. It is bleach resistant, crush resistant and colorfast, just not to the same level as Antron fibers.
However, the focus of Aquafil is to make sustainable products, which drives their use of nylon 6 vs nylon 6,6 because nylon 6 can be recycled an infinite number of times without losing any quality, making ECONYL fibers the same quality as if made from virgin nylon.
Aquafil has several carpet recycling plants in the United States to take back and recycle spent carpets to help feed their recycling of nylon 6. Additionally, they gather other nylon 6 from all over the globe and turn it into new nylon 6 for their fiber.
100% Regenerated Nylon
Unlike nylon 6,6, which is difficult and costly to recycle, ECONYL is made from 100% recycled nylon 6, with at least 50% coming from post-consumer waste. The ECONYL Regeneration System starts with finding nylon waste such as fishing nets, spent carpets and industrial plastic all over the world. Then by using a proprietary chemical recycling process, the nylon waste is recycled back to its original purity.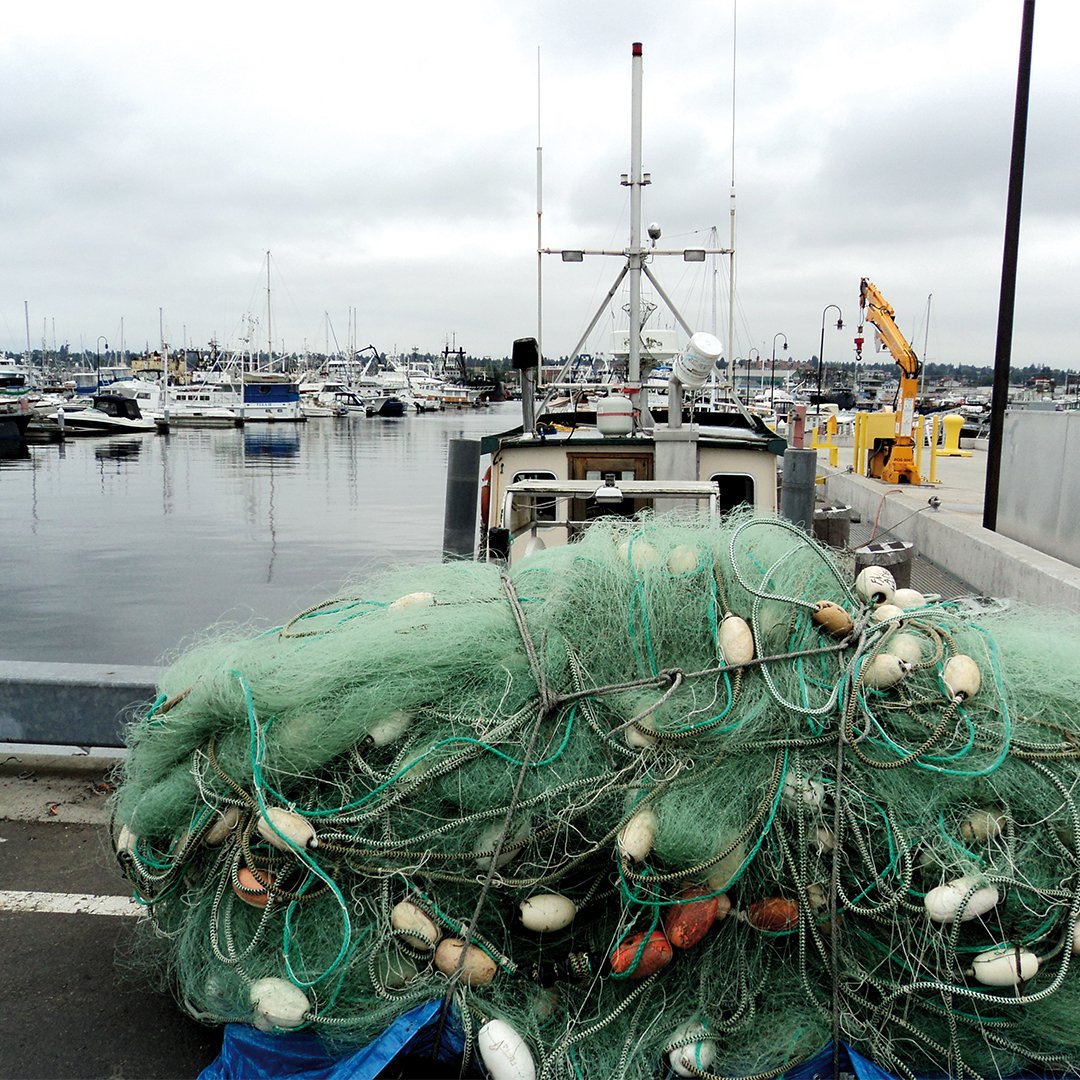 Unlike nylon 6,6, ECONYL can be recycled infinitely, without ever losing its quality. Additionally, using ECONYL reduces the global warming impact of nylon by up to 80% compared with nylon from oil.
How does ECONYL Fiber Perform?
Unlike Antron, ECONYL uses a trilobal design. While this does not provide the same superior level of crush resistance as the 4-hole filament, ECONYL performs extremely well in the resilience category, outperforming other fiber systems and placing second only to Antron fiber in tests performed by Antron on texture retention appearance.
Stain Resistance of Carpet Fiber
The trilobal design of ECONYL also does not protect the fiber from dirt settling on it like the Antron fiber, but it's cationic structure gives it a built-in stain resistance to most acid-based stains. Using a hot water extraction technique, ECONYL also performs second only to Antron in stain resistance in Antron tests.
When using ECONLY fibers, we treat the face fiber of the carpet with our XGUARD® and ColorSafe® technologies to protect the fiber from stains and color loss from temporary exposure to diluted bleach solutions.
What Commercial Carpet Fiber Performs Best?
Antron fibers offer superior performance in durability and cleanability across the board. It is by far the best fiber system on the market for texture appearance retention and soil resistance, and the performance value for Antron fibers is reflective in the price tag. If you are looking for a premium solution that offers the best performance, a carpet made with Antron fibers is your best solution.
However, ECONYL 100% Regenerated Nylon offers great performance with regard to durability and cleanability in a fiber that is made from recycled nylon 6. As a fiber system, ECONYL outperforms most other fiber systems. If you need great performance but an even better sustainable option at a lower price point, carpets made with ECONYL fibers are your best solution.
Want to learn more about Mannington's modular and broadloom carpet and how it performs? Click below to view our performance page.