Sustainability. As you probably know, It's not always an easy concept to explain or to enact. There are layers of regulations and certifications and even philosophical viewpoints.
How do you know what's really important and which components matter most? Those aren't simple questions. And there are a lot of factors involved from suppliers to manufacturers to end users.
I've spent a lot of my career trying to help different parties find common ground in tough situations with beneficial solutions for everyone. That includes finding ways to ensure Mannington Commercial brings more sustainable yet viable solutions to our customers.
It's important for us to provide responsible flooring products and to communicate which products meet established standards. There are customers who are only interested in flooring products that meet certain standards or those that don't include certain ingredients, so architects, designers and specifiers need to have documentation.
A big part of that assurance comes from transparency documents, which support the open disclosure of materials, ingredients and environmental impacts within specific products. Let's talk about what those are and how they're used. In this article we'll go over the basic documents used to understand what a product is made of, the difference between the three types of Declare Labels and more!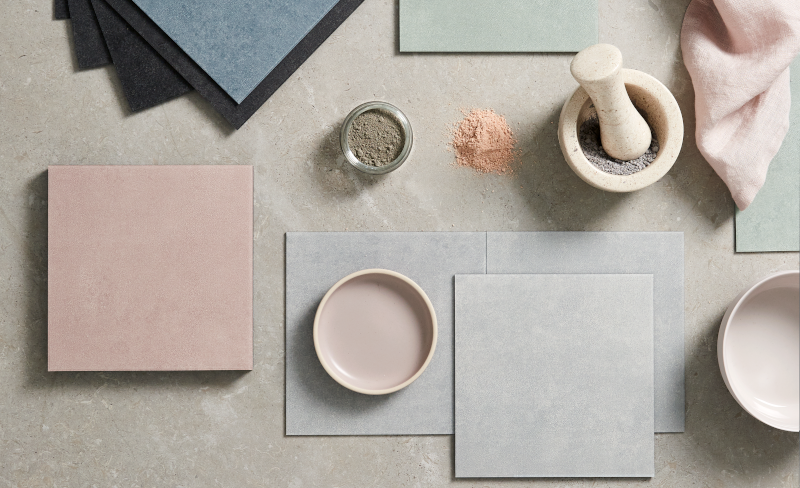 The Basic Docs
These documents help consumers better understand exactly what they're buying – what's a product made of, what ingredients are in it, and what's the environmental impact over its life cycle?
An Environmental Product Declaration (EPD) is a transparent, objective life cycle assessment (LCA) based report that communicates what a product is made of and how it impacts the environment across its entire life cycle.


An LCA looks at the energy, the water, the waste

–

all the environmental aspects of making, distributing and using a product. LCA

is interesting in that over decades, the concept evolved from just looking at the life cycle of a building to examining products within the building. At this point, there's a wide range of adoption for different markets; some are completely onboard with providing LCAs and EPDs, but other product categories still don't even think about this

tangible view of their products

.
A Health Product Declaration (HPD) provides a product ingredient list and a disclosure of the chemicals used. The format is provided by the non-profit Health Product Declaration Collaborative (HPDC) and is designed to compare ingredients to a set of priority "hazard" lists based on the "GreenScreen for Safer Chemicals" and additional lists from other government agencies.

HPD is akin to a food label and is a huge jump from a decade ago when product manufacturers were much more

protective

about their "secret sauce" ingredients. They'd never reveal what was in their formulas. But, the HPD

has been one tool that is breaking that mold.

There's still some anxiety with new, innovative products that took years of research and development to create since no one wants to give their competitors a jump on something new, but it's still just a list

that won't disclose all the intricacies of that product's recipe.



Part of the challenge with an HPD is backtracking through tier one and tier two suppliers to get a full understanding of exactly what's in each product. That can be both enlightening and surprising. Sometimes we learn

a

particular raw material may have

multiple ingredients, with some being less than desirable. In that case, we can try to work with these suppliers along with our internal product engineers to find another option and thereby make the overall product better. HPDs may use ingredient disclosure levels down to 1,000 ppm or 100 ppm.
A Declare label is provided by the International Living Future Institute (ILFI) and is designed to be a transparency platform and product database describing where a product comes from, what it is made of, and where it goes at the end of its life.

This includes an ingredient list as well as an attempt to share hazards of those ingredients. One of the most well-known aspects of a Declare label is what's known in North America as a

the ILFI Red List

– a proclamation of a list of less-than-desirable components.
There are three types of Declare labels1:
LBC Red List Free products

disclose 100 percent of product ingredients plus residuals present at or above 100 ppm (0.01 percent) in the final product and do not contain any Red List chemicals. They have been shown to meet the requirements of the Living Building Challenge Red List Imperative.



LBC Red List Approved products

meet the written requirements of the Living Building Challenge Red List Imperative but rely on one or more Exceptions to demonstrate compliance. A minimum of 99 percent of product ingredients plus residuals present at or above 100 ppm (0.01 percent) in the final product are disclosed. The product may contain one or more Red List chemicals if they fall under an existing, published LBC Temporary Exception. They have been shown to meet the requirements of the Living Building Challenge Red List.




Declared products

disclose 100 percent of product ingredients plus residuals that are present at or above 100 ppm (0.01 percent) in the final product but contain one or more Red List chemicals that are not covered by an existing Exception. "Declared" labels require additional product research and vetting to locate a fully compliant product before the "Declared" product may be used on a Living Building Challenge project.



Who's Behind the Docs
That's a lot of documentation. And, it comes at a cost. There's an entire industry within our industry dedicated to providing services so we can make these documents available.
Even if we could do product life cycle assessments in house, we'd still have to get third-party verification. Then, after creating an EPD, that document requires an additional third-party verification as well. So, Mannington works with outside contractors to create LCAs and a different third party to verify that work then yet another third party to verify the EPD.
It's much the same with an HPD. It's more efficient and cost-effective to work with a third party who can set up non-disclosure agreements directly with suppliers to supply information and generate the documents. That process also provides some peace of mind to suppliers that we aren't trying to obtain all their information then bump them out of the process.
The Major Certifications
A major reason we work so hard to obtain these transparency documents is their role in supporting the major rating systems.
Let's take a brief look at the major players:
LEED was the original and is probably the most well-known building standard. Around since 2000, it focuses on the environmental impact and cost of building design, construction, performance, and operations. The Green Building Initiative created the Green Globes which is another standard to help define a greener building and best practices in sustainable design, construction, and operations.
About 10 years ago, there was a bit of a shift to look beyond energy, water, land use, and waste to focus on human interaction within a space. This led to the WELL standard that focuses on the concepts of air, water, nourishment, light, movement, sound, mind, materials, and thermal comfort – basically the wellbeing of the people who use a building.
The LBC sets a similar goal by focusing on seven performance categories – place, water, energy, health and happiness, materials, equity and beauty. As an example, water use is a major factor in buildings in drought areas.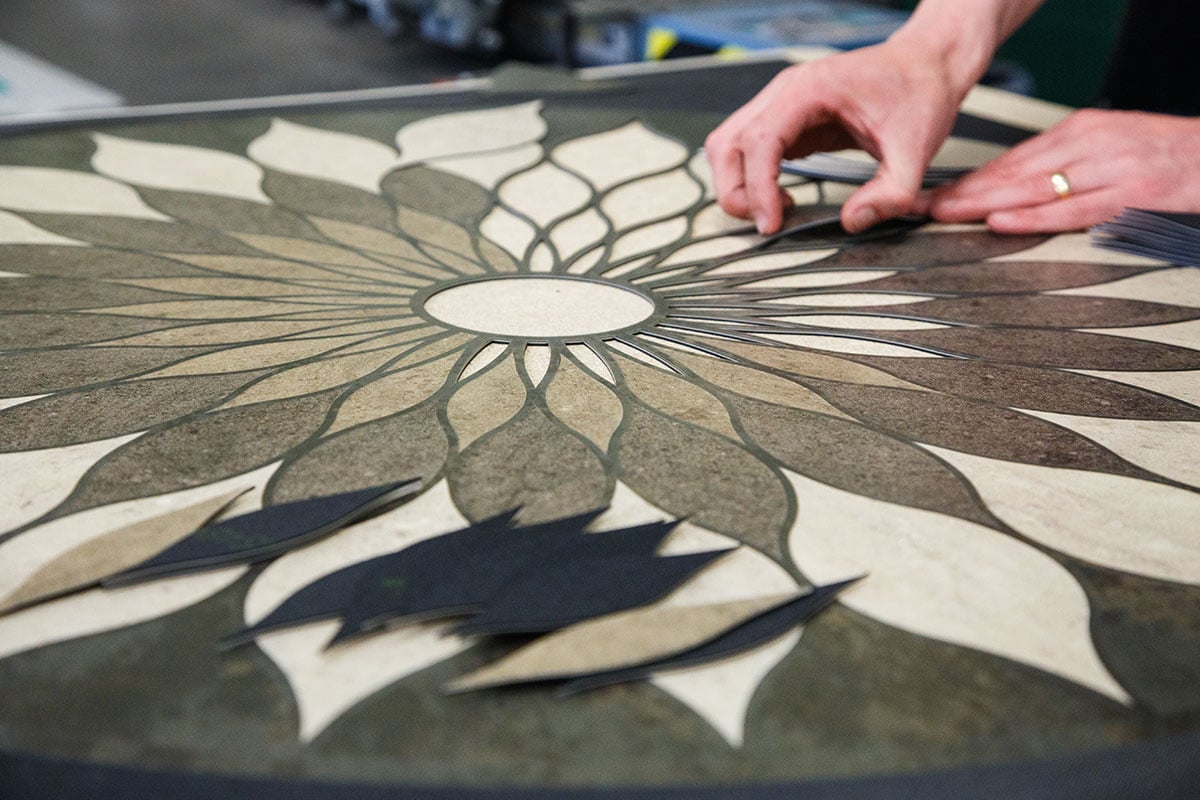 Where We Stand
While sustainability and its documentation are critical aspects of our industry, nothing is set in stone. It's a fluid part of our industry that's constantly changing and evolving. We feel a responsibility to provide the best products and resources for our customers and to impact the environment in a positive way.
Mannington will continue to provide materials and support to our teams and to our customers to ensure we're open and forthright about our products and our processes. For more information, reach out to your local rep.
You Might Like: The Pros and Cons of A Liquid Linoleum Floor