Each year Pantone goes through a long and thoughtful process, researching industry and lifestyle trends and seeing what is happening in art, politics, travel, and technology. Much of the research that is done is based on macro trends which last about 5 to 10 years.
The best way to think about it is that a macro trend is like a book, and each year within that macro trend is a chapter in the book. The overarching concept is the same throughout that book, but as we progress from chapter to chapter, it evolves and tells a different part of the story.
The Pantone Institute's research led to them choosing Classic Blue as the color for the year in 2020.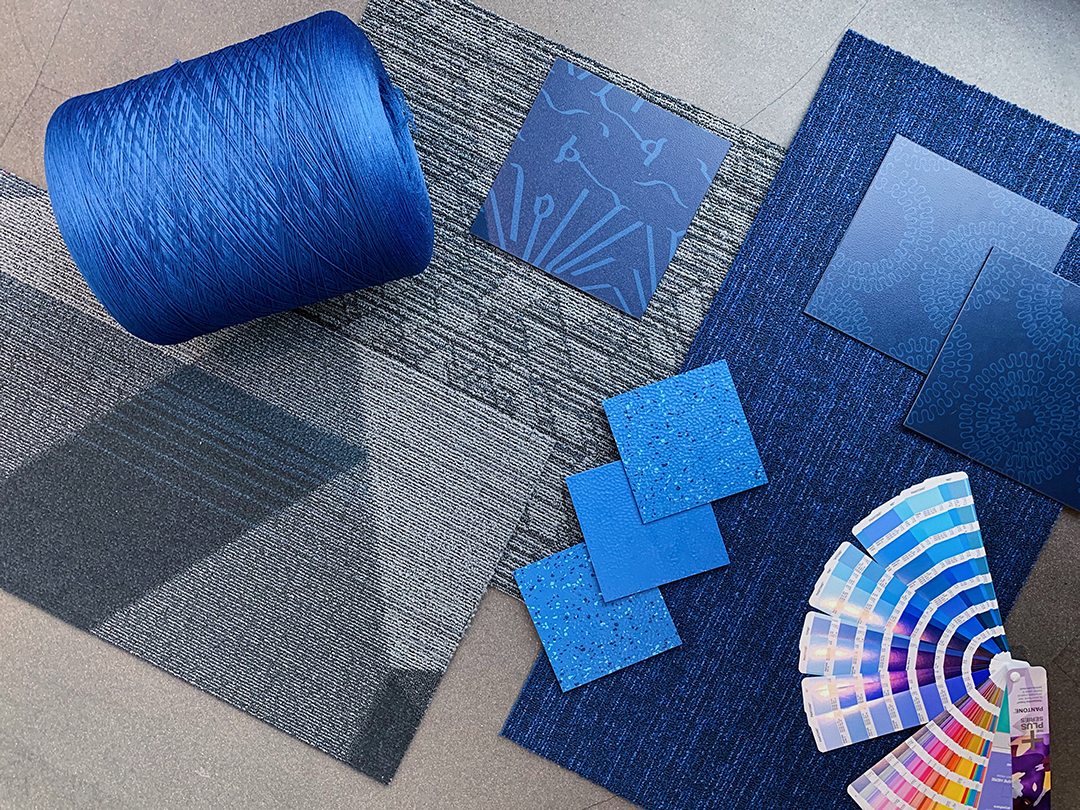 Pantone describes classic blue as, "Instilling calm, confidence, and connection, this enduring blue hue highlights our desire for a dependable and stable foundation on which to build as we cross the threshold into a new era."
The macro trends of calm, confidence and connection will play out through the next decade. As designers, we have influence in how these concepts can be explored and experienced. I'm Samantha Fletcher, Creative Manager at Mannington Commercial, let's discuss how we are seeing these macro trends influence our lives today.
The 3 Cs of the Classic Blue Design Trend
There are 3 Cs that describe the concept behind Classic Blue:
We'll be diving a bit deeper to see how those concepts relate to our surroundings, the purpose it can serve, and how Classic Blue can be used in the interiors industry.
1. Calm
From living in tiny houses off the grid to Marie Kondo's 6 basic rules to decluttering, it seems like everyone in recent years has wanted to create a sense of calm around them. And we are only going to see more of this moving into the next decade.
One way this idea of calm is being expressed in our interior environments is by adopting a Scandinavian Design aesthetic.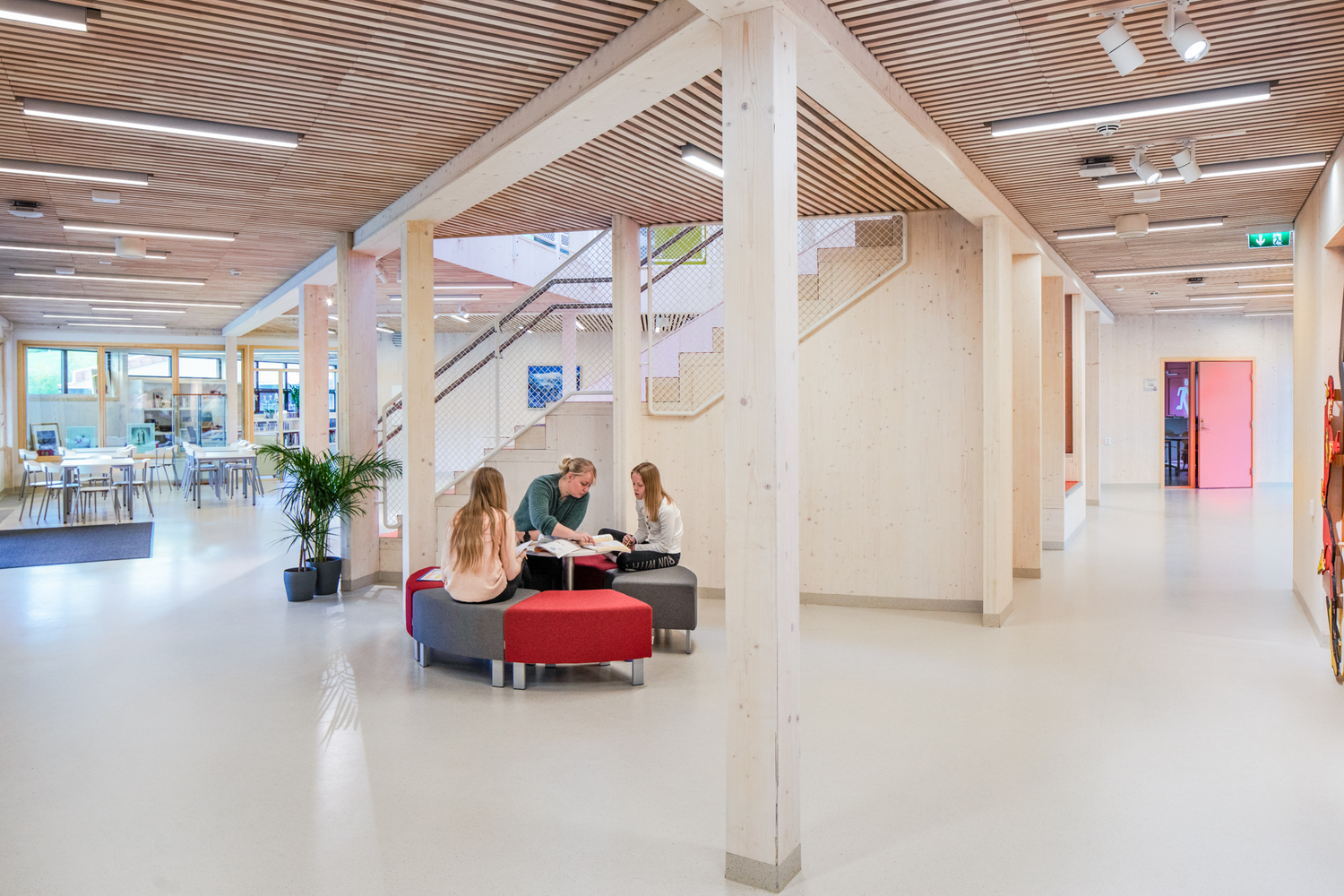 Courtesy of Arch Daily
There are several key indicators to look for when wanting to achieve the specific "Scandi" look:
Use of wood: Wood in its raw natural state is used to show appreciation for nature's beauty. There is no need to cover it with paint or stain.
Simplicity: Everything in the space is very simple, pared down and there to serve a specific function. If possible, pieces of furniture may serve multiple functions.
Color Palette: Mostly whites and shades in lighter tones help to reflect natural light throughout the space.
Nature: Integration of natural light and plants used as greenery connects the space to the outdoors.
We are seeing this sense of calm coming into play in our digital worlds as well. Many companies have been cleaning up their ecommerce in an effort to boost their sales.
A visually overloaded website is the same as walking into a messy store. It's a big turn off to customers and doesn't equate to spending dollars.
In 2018, Walmart reported a 43% increase in online sales after undergoing a website redesign.
Updates to the website included: redesigned icons for the shopping cart, store locator and home menu, and added personalization elements.
As we move into the next decade we will see more companies embracing the less is more mentality, not only when it comes to the design of their websites but also the # of SKUs. Less is more mentality goes back to calmness, reduces complexity, makes it easier for customers to understand their options.
2. Confidence
When researching this idea of confidence and how that would relate to our world in 2020 failure emerged as a theme of how to establish confidence.
More companies are trying to create this culture of experimentation in the workplace, and with experimentation comes failure. Millennials and Gen Z's are perfectionism driven, so it is really a challenge to get them to break free of those tendencies and take some risks! The good news is, new platforms are being created to help people embrace failure.
MIT students created a conference series called FAIL!. Here, CEO's, professors, and other high-profile individuals share their struggles and mistakes and how it helped to make them more resilient during their education and professional careers.
The real goal is to show how to make the best of failures. When an idea fails, you can make a map of what went wrong to help improve for next time.
Amy C. Edmondson is a professor of leadership and management at the Harvard Business School. In her book "The Fearless Organization," she taps into what she refers to as "psychological safety" in a work environment. If people don't feel safe and supported they will not want to share their ideas, opinions or knowledge because they are fearful of criticism.
"Failure is totally an option. It's actually one of the 2 main options in most scenarios. Instead of lying to yourself about the possibilities, choose instead to brace yourself for any outcome and be ready to learn from the experience." - Amy C. Edmondson
3. Connection
Moving into 2020, the trend of connection is continuing to take on even more meaning. How do we shift from being a consumer to being a citizen? There is a group in the UK called the "New Citizenship Project" that works with organizations to engage people as citizens not just as consumers.
Before the consumer society emerged after WWII, individuals were seen as subjects, educated to conform. After WWII the economy boomed and with that grew a society of consumers. Instead of conforming, big brands were competing against each other to gain loyalty amongst the people.
We are now experiencing another shift. We have a new cohort of individuals who are operating as citizens. They are informed and responsible, making purchasing decisions based on their principles.
This new group has moved from demanding to participating; rather than choosing, they are creating, instead of serving they are facilitating.
"This means we are no longer consumers, the passive receivers at the very end of the industry chain, but citizens, engaged individuals with a defined moral and civic identity." - New citizenship project
The work The New Citizenship Project has been working on is couldn't be more timely, with "The outbreak of Covid-19, an unexpected and unprecedented global health crisis,"now we are seeing these concepts and ideas put into practice.
This pandemic and the response to it by business, big brands and citizens alike will dramatically change what connection means to all of us over the next decade.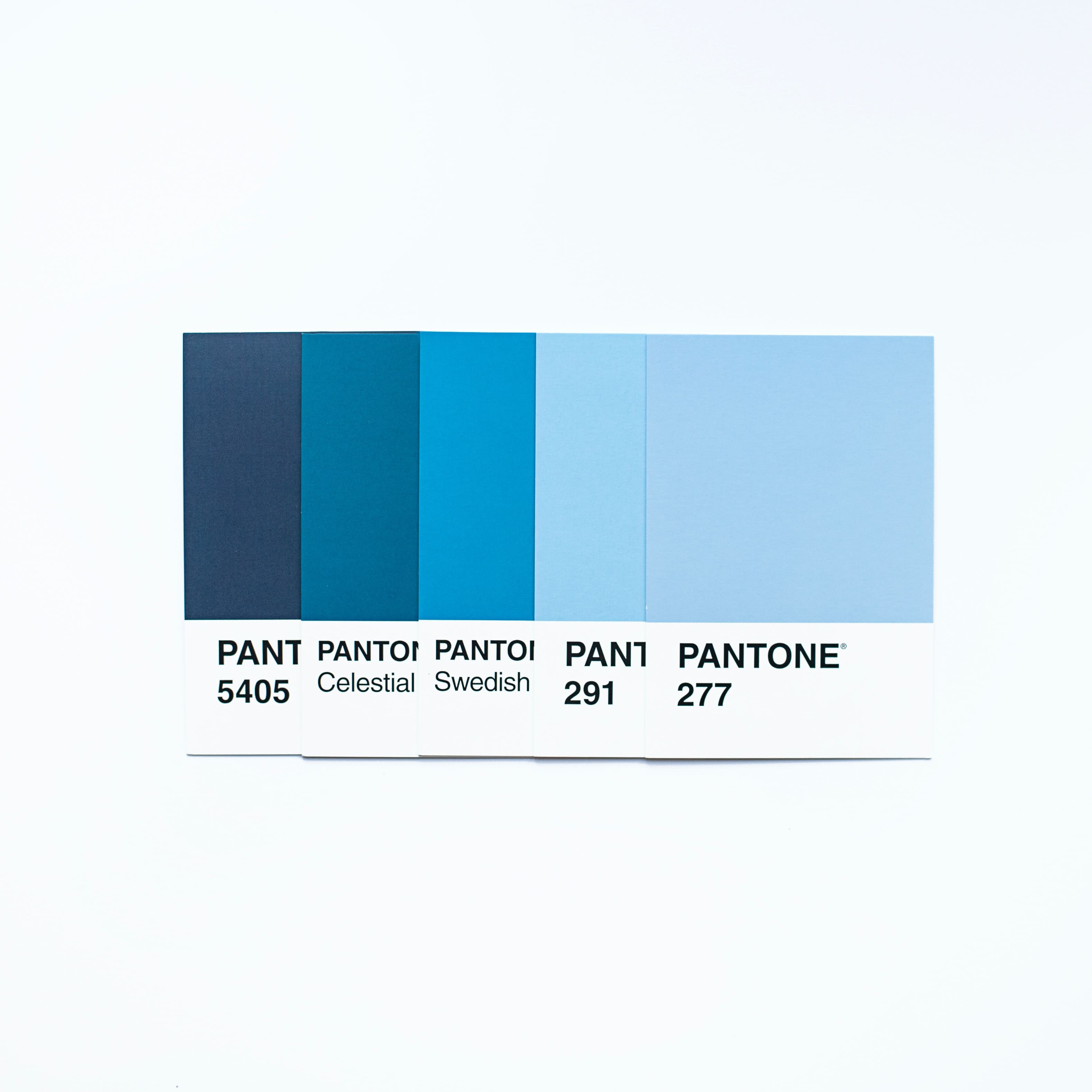 Photo by Copper and Wild on Unsplash
As we are forced towards social distancing, we are seeing more in-home services become available. Prior to the pandemic we had already been seeing a rise in those in-home services, but now it's becoming less of a luxury and more of a necessity as populations around the globe try to maintain their social connections.
All human interaction is forced to occur remotely. Everything you once did with groups of people is being re-tooled so you can do it from the comfort of your own home. Big brands all the way down to local businesses are taking advantage of technology during this time as a way to continue to service their customers and clients.
People have also turned to repurposing business tools like Zoom and Google Hangouts as a way to stay connected and spend time with friends and family members. Many have turned to health and fitness during his uncertain time as a point of focus and a point where they can be in control of their lives.
Emily, a trainer at Liven Up Fitness in Pennsylvania, shared with me how they have moved their in-person services to virtual ones in a matter of weeks. They are a personal training gym, so that one on one time is a crucial part of their business.
Emily said, "While adjusting the business into a virtual one we have been making sure we are staying aligned to our fitness philosophy and maintaining that personal touch we are known for."
All and all she said it's been a successful transition and has actually opened up some new business opportunities they wouldn't have considered before.
We are also seeing new ways of experiencing arts and culture remotely. Many musicians are doing live streaming performances rather than cancel their shows. There are also some streaming festivals in the works.
The Isol-Aid Instagram Live Music Festival is set up to help the Australian music scene, featuring 72 acts over a weekend- long live stream. These live streaming music events are helping to support artists while continuing to foster connection amongst people.
Visual arts have also had to adapt at this time. Public art and other institutions have had to close their doors and come up with alternate ways to allow people to experience their spaces.
Google Arts & Culture has partnered with over 2,500 museums around the world to provide virtual tours and online exhibitions, from the British Museum in London to the Van Gogh Museum in Amsterdam and the Guggenheim in New York. The same Google team also created virtual tours of 32 national parks in the US.
And of course there is the WFH (work from home) life we have all been adapting to. While the idea of work from home is not new to us, there are many businesses that have never encouraged this type of work on the large scale we are experiencing now.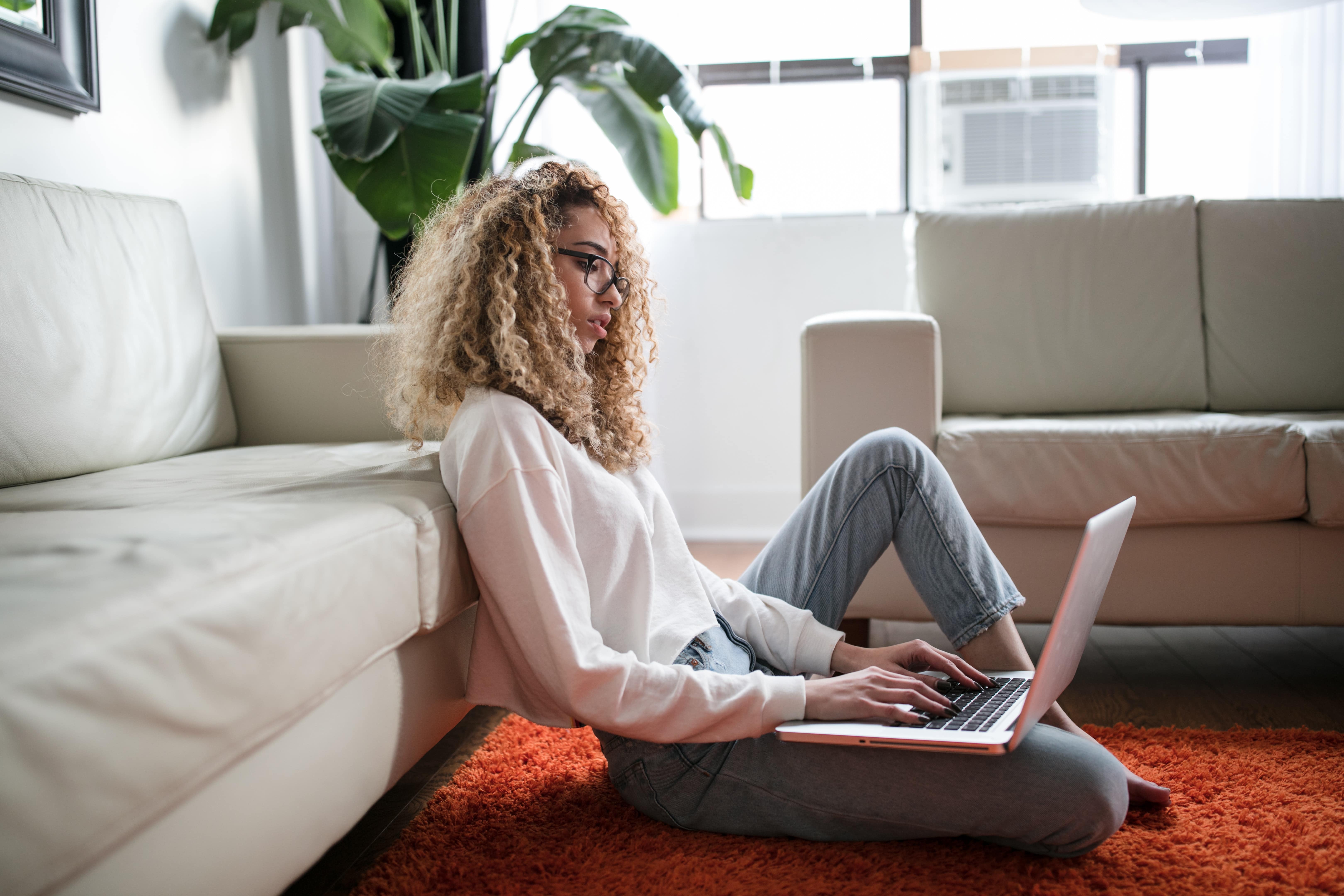 Photo by Thought Catalog on Unsplash
In the wake of COVID-19 businesses that would have never considered a work from home model for their employees are now forced to experience it. Those companies may consider the benefits of moving to a smaller workplace and allowing employees to work remotely in the Post-COVID-19 world.
In Architect Daily an article titled, How Are Architects Working From Home, Kate Lister, president of Global Workplace Analytics predicts that a large amount of people in the US will become remote workers after Covid-19, my best estimate is that we will see 25-30% of the workforce working at home on a multiple-days-a-week basis within the next two years".
Workers are staying connected by utilizing conferencing services like Skype and Zoom for work, and also building in those moments for virtual coffee breaks and celebrations. During this time it's becoming increasingly important to keep staff moving in a positive direction and encouraging as much togetherness as possible.
I continue to be blown away by all the efforts being made to continually build community during this time. Using technology to facilitate an innate human need. It will be interesting to see how this new way of living and working will continue on after the pandemic ends.
Reacting to trends and Classic Blue
What does all of this mean? How do we react to these trends and embody the Pantone color of the year?
As we enter into the next decade, calm, confidence and connection aspects of Classic Blue are starting to look a little different than one might have imagined in January. The promise of a new decade and a fresh start have come to a crashing halt with the coronavirus pandemic.
Uncertainty and fear would appear to be emerging as trends over calmness and confidence. During this difficult time we can choose to incorporate calmness, confidence and connection into our lives, maybe it just looks a little different than we planned.
In the spirit of embracing the work from home lifestyle, create calm by reducing complexity. Take on a new creative endeavor like knitting or painting, join an online yoga class, or even declutter your living space to bring a little calmness into your home.
Confidence can be increased by taking some risks and not being afraid to fail. Failure only makes ideas stronger and we need new ideas now more than ever. Next time you have a "crazy" idea, don't keep it a secret, let your team know!
The last, and my personal favorite of the three, connection. Facetime a friend, tune into a live stream concert from someone's living room and remember how important it is to keep purpose at the forefront.
Let your purpose, your why, be your guide and checkpoint as you navigate through this time. We're all in it together.
Explore our designer palettes hand picked and curated by the Mannington Design Team including, Samantha Fletcher.